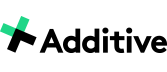 Columbia University School of Professional Studies
Advancing knowledge with purpose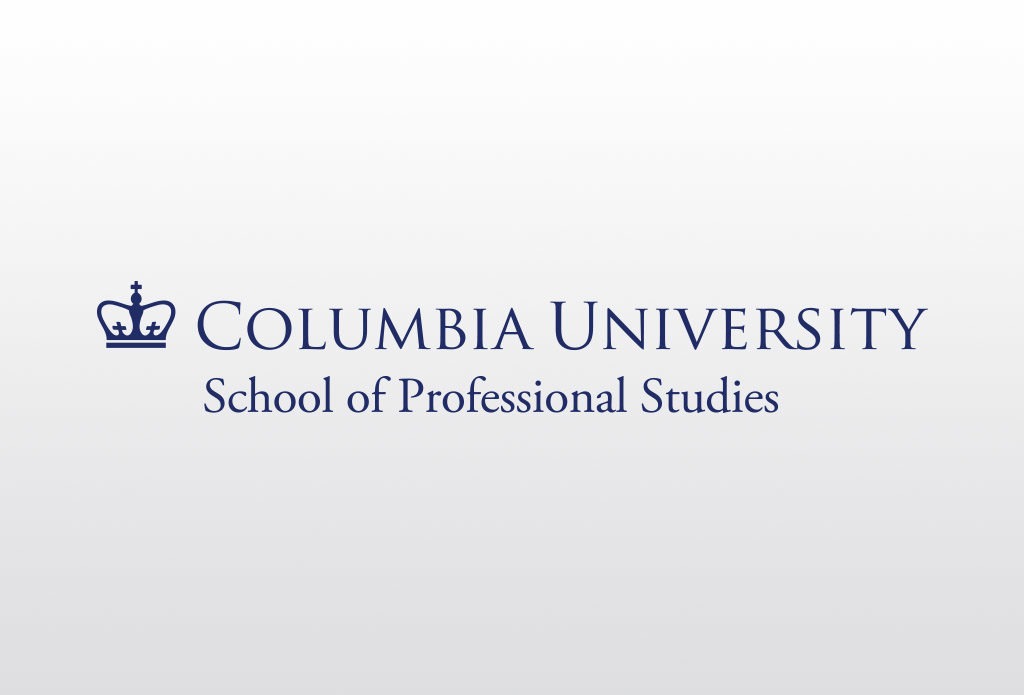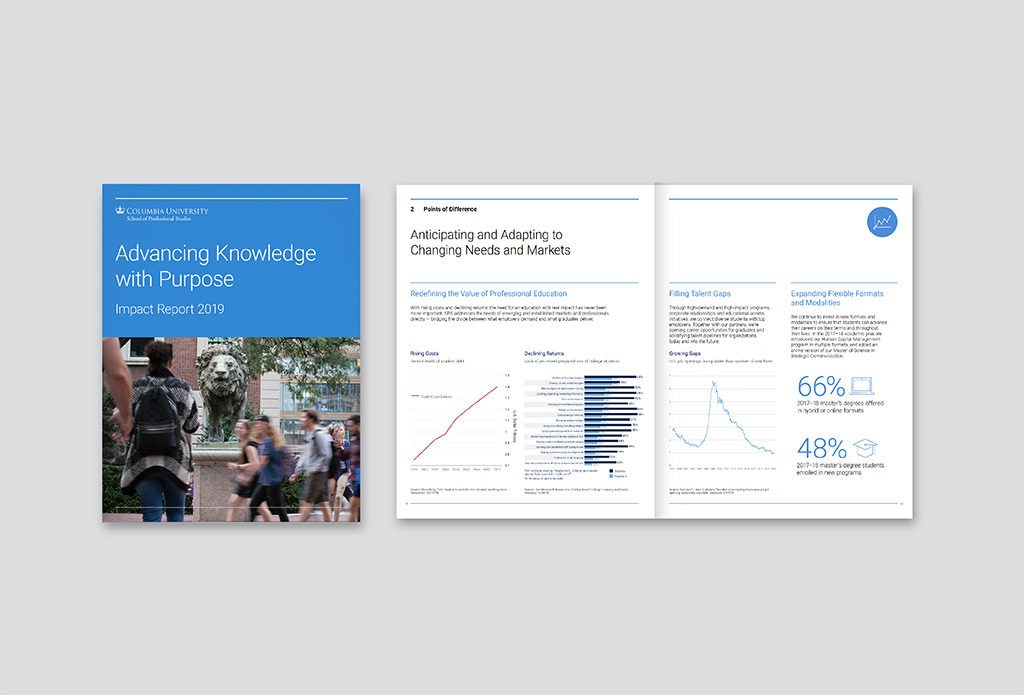 Opportunity
As one of 20 prestigious schools affiliated with Columbia University, the School of Professional Studies (SPS) is expanding the reach and impact of an Ivy League education so more students can take their education and careers to the next level.
Through specialized programs, including 16 Master's degrees, taught by leading educators and leading-edge practitioners, SPS students gain the skills and support they need to advance, accelerate and adapt their careers on their terms and throughout their lives.
As SPS expands its offerings to meet the evolving needs of students and markets, it required a clear strategy and compelling story to reinforce its reputation, deepen its relevance and further its reach across the nation and around the world. To guide them on this journey, SPS engaged Additive to help position the School for greater impact and growth within Columbia University and beyond.
Strategy

In early 2018, SPS and Additive embarked on an initiative to clarify and amplify its academic identity. Through research and extensive conversations with leaders, faculty, staff, alumni, students and partners, we helped define SPS's role within Columbia University, its value to students and its impact in today's ever-evolving markets.


If Columbia University advances knowledge at the highest levels, then the School of Professional Studies exists to advance knowledge with a clear purpose — to move careers, communities and industries forward. By bringing together industry-leading practitioners, innovative models, interdisciplinary approaches and impact-driven leadership, SPS is redefining the value of a professional education and actively shaping the new world of work.


With the strategy as a foundation, we developed a comprehensive messaging toolkit, which translates what "advancing knowledge with purpose" means and why it matters to SPS's audiences, both internally and externally.


To bring the strategy to life visually, we also evolved and expanded SPS's visual identity toolkit. SPS's bright and dynamic visual identity reflects its market-forward approach and the inquisitive spirit of its students, while reinforcing its connection to Columbia University. The elevation line, a core design element born from the base of Columbia's crown logo, helps SPS convey the University's traditions and prestige while also suggesting progression and growth. This element also serves as an effective visual cue in SPS's signature system, which clarifies and connects the diverse offerings of the School in a cohesive way.


With the messaging and visual identity established, we then worked with SPS to activate the new strategy across expressions and experiences for key audiences, including board members, faculty, and prospective and current students. Key deliverables include a modular roadshow deck that SPS leadership can use when showcasing what SPS is, how it's different and why audiences should engage. Other key pieces include SPS's Faculty Handbook, Career Outcomes Report, Career Design Lab brochure and 2019 Impact Report. Additive also worked with SPS and our development partner Advomatic to design and develop an entirely new website for the School, including collaborating with internal teams and peer agencies on the content development. In addition to enhancing its reputation and driving enrollment, the new website will provide a simpler, more versatile platform for its Academic Directors, developers and communicators.

Key Deliverables
Brand Analysis
Brand Strategy
Messaging Toolkit
Visual Identity + Signature System
Brand Guidelines
Website Design + Development
Collateral + Templates
Brand Video
Implementation Strategy + Support
Results
In partnership with Additive, SPS began implementing the messaging and visual identity in the spring of 2018. The new website launched in July 2019, coinciding with the beginning of the 2019-2020 application cycle for SPS Master's programs.