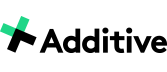 Muscular Dystrophy Association (MDA)
Fighting to free families from the harm of muscle-debilitating diseases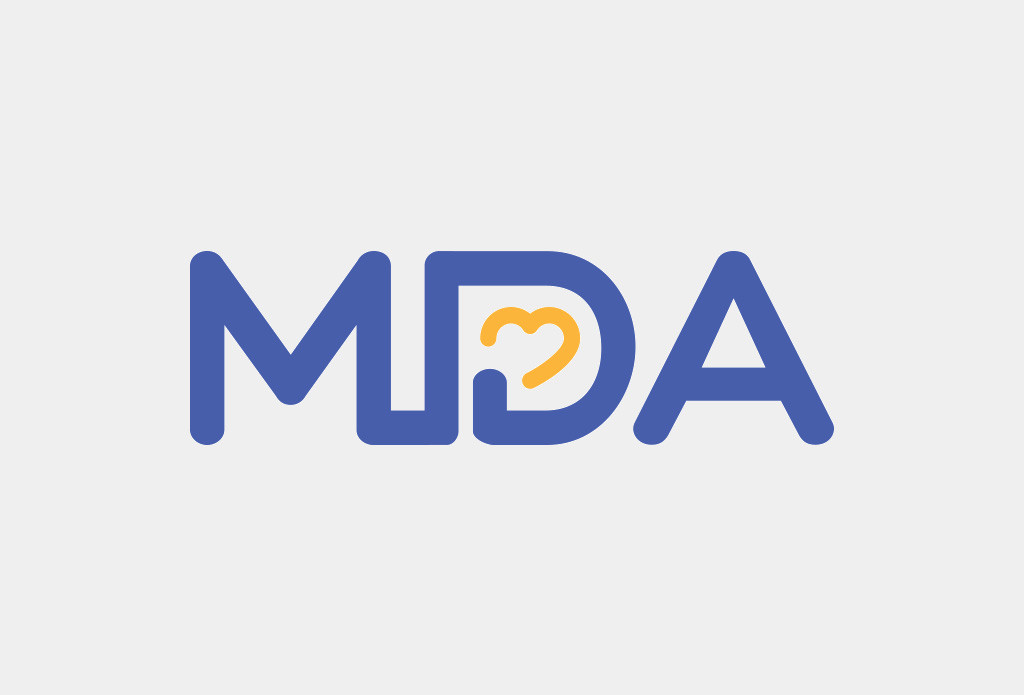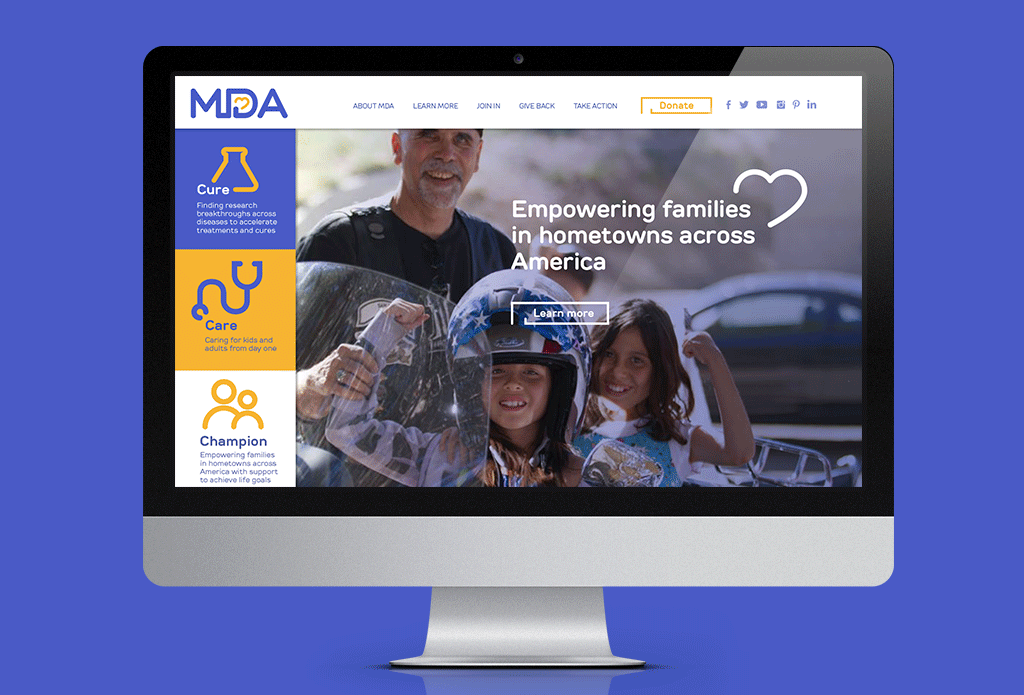 Opportunity
For more than 65 years, MDA has been at the heart of hometowns across America, fighting to free kids, adults and the families who love them from the harm of muscle-debilitating diseases. However, without a cohesive strategy or identity to connect its research, clinics and diverse programs, its distinct approach and far-reaching impact were not fully understood. Despite MDA's commitment to accelerating breakthroughs and empowering families, research confirmed that people didn't view the organization as innovative or inspiring. Additionally, with a focus on rare diseases, this iconic brand faced challenges with recognition, relevance and reach.
Strategy
Together with MDA's senior leadership team and board, Additive crystalized MDA's brand strategy to clarify the effects of muscle-debilitating diseases—and how MDA takes them on—in relatable, relevant terms. Informed by extensive research, MDA's story elevates everyday functions that these diseases take away (e.g., walking, talking, eating, hugging, etc.), underscoring what's at stake in a way that moves people to take action.
Research also confirmed that defining MDA's distinct approach could strengthen engagement and inspire greater giving. That's why we amplified how MDA accelerates breakthrough treatments across diseases, cares for kids and adults from day one and empowers families in hometowns across America. These insights also informed the brand architecture, which organizes MDA's diverse portfolio around three simple mission priorities: cure (research), care (clinics) and champion (advocacy, events, summer camps, etc.).
To bring MDA's powerful story to life, we developed a new visual identity system with a vibrant iris and marigold color palette, balancing the seriousness of these diseases with a sense of hope. The logo, designed with custom letterforms, has an intentional "break" in the "D," signaling MDA's commitment to help families "break free" from the physical and emotional harm of these diseases. It also captures MDA's drive to find "breakthroughs." At the center of the logo is the heart, our most vital muscle, reminding us of the unwavering passion MDA brings to the cause, every day.
As part of the new visual identity, Additive developed a signature system for MDA's many offerings. Using a "freedom in a framework" approach, we designed unique signifiers to elevate key programs, such as MDA Shamrocks, MDA Team Momentum and MDA Muscle Walk, while always reinforcing the MDA brand.
Together, the brand strategy and visual system counter the weight of these diseases with optimism for a brighter future. Most importantly, they invite MDA's audiences to join the fight—to free kids and adults from the harm of these diseases, so they can live longer and grow stronger.
Key Deliverables
Brand Research + Analysis
Brand Strategy
Brand Architecture
Messaging Development + Validation
Visual Identity Development + Validation
Brand Guidelines
Brand Rollout + Implementation Consulting
Results
On January 29, 2016, MDA launched the revitalized brand at Carnegie Hall, the stage of its first national telethon, which over the years has given voice and visibility to so many families affected by these life-threatening diseases.
Hosted by TV personalities Natalie Morales and Jann Carl, the event brought together families, sponsors, media and friends for the cause. In addition to a special message from long-time telethon host and MDA ambassador, Jerry Lewis, the day featured a performance by Jordan Smith, the season nine winner of "The Voice," a message from famed sportscaster, Ernie Johnson, and inspiring stories of individuals challenging the limits of their disease.
The launch event also provided a platform to announce MDA's refocused mission priorities, which include doubled spending on drug development and clinical trials; a 50% increase in the number of families who receive care and support from MDA; as well as a 5-year goal of sending 20,000 kids to its highly acclaimed MDA Summer Camps—at no cost to their families.
"Our families spoke and we listened," said MDA President and CEO Steven M. Derks. "Just as kids and adults with muscular dystrophy must start a new fight each day, MDA is starting a new era in our fight on their behalf, building on our rich heritage. The result is an MDA determined to accelerate progress against the harmful effects of these diseases as we engage a new generation of supporters."
The brand rollout, led by MDA's internal brand team, will focus on providing tools and training to affiliates nationwide, and launching Live Unlimited, a national consumer marketing campaign.
"Over the years, my MDA colleagues and I have worked with lots of agencies in both nonprofit and corporate settings.
The Additive Agency is simply top shelf."

Steve Ford, EVP, Chief Marketing & Communications Officer