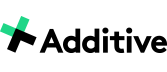 Syracuse University
For the Game Changers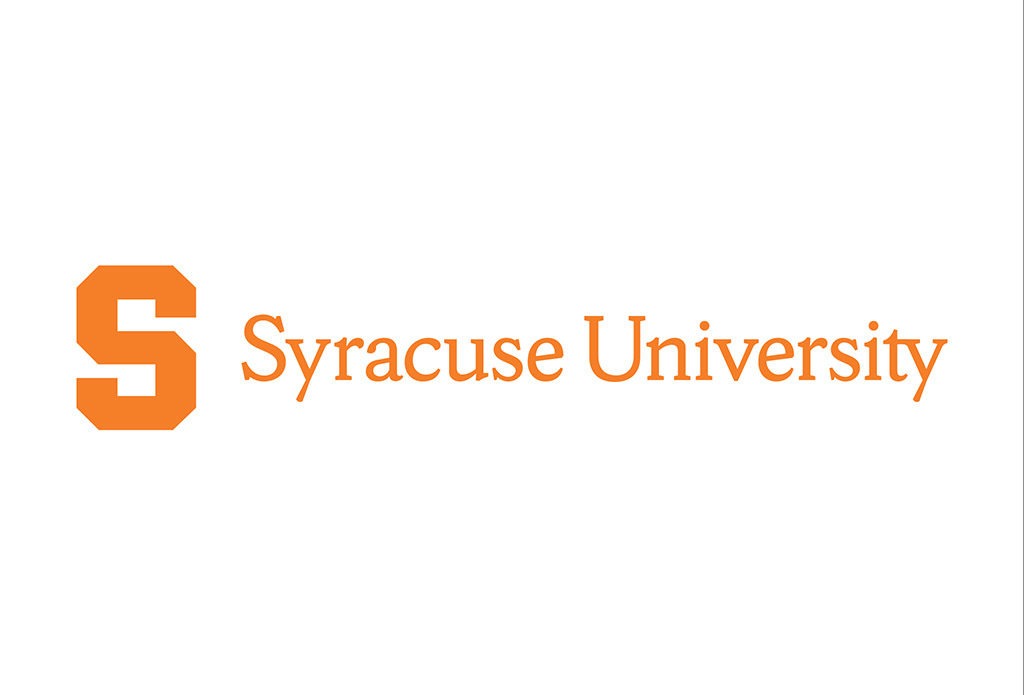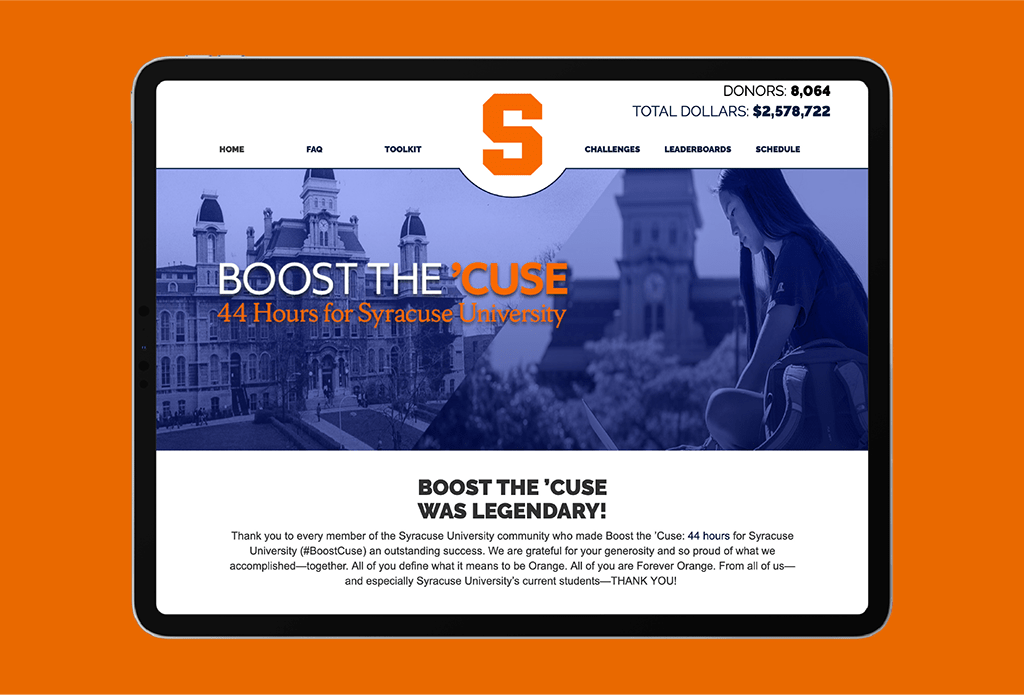 Opportunity
For 150 years, Syracuse University has never been bound by convention or the status quo. From introducing the nation's first degree-granting college of fine arts and the first information sciences school to creating the first interdisciplinary center for veterans and their families, Syracuse University embraces a tradition of getting to the future, first.
Today, Syracuse University's collection of 13 schools and colleges with over 200 customizable majors closes the gap between education and action, so students can take on the world. A world that not only demands new skills, but breakthrough researchers, scholars and professionals that connect new perspectives and practices to solve the interconnected challenges we all face. A world that won't wait. And one in which students shouldn't have to, either.
Syracuse University's uncommon blend of undergraduate and professional schools and colleges was a clear advantage, but it created a unique challenge of cohering a story across disparate units and entities. Does the university that proved Einstein right with the discovery of gravitational waves tell the same story as the university that is a sports powerhouse? Syracuse University engaged Additive to find out, embarking on a long partnership to clarify, unify and amplify its purpose to show the world what "Orange" could do.
Strategy
Throughout 2018 and 2019, Syracuse University and Additive engaged in extensive quantitative research and conversations with prospective audiences, parents, faculty, alumni, partners, community members and leaders to better define Syracuse University's promise to students, its role in the community, and its impact on the world.
Because of Syracuse University's inverted academic model, high student engagement inside and outside of the classroom, athletics-fueled spirit and the impact of its powerful network, it was clear that Syracuse University isn't a step before the "real world"— it's where students start to shape it. While they're there and long after they leave, graduates are responsive, resourceful and ready to make an immediate business and social impact, and on campus and around the world, Syracuse University cultivates a community of and for the bold and boundless. In other words, Syracuse University is where game changers connect exploration and action to go beyond what
is possible.
With the strategic platform as the foundation, we worked with Syracuse University to bring it to life through robust messaging, a reinvigorated voice, a refined visual identity and a reorganized brand architecture, connecting everything from communications to school signatures under one unified masterbrand. 
With messaging we created a bold, but welcoming, voice that had a point and got to the point — reflecting the curiosity, spirit and grit of the students, alumni and faculty that shape what is possible and make it real.
From quantitative research, we found that Syracuse University already had two strong visual elements that resonated across audiences with their unmistakable presence: the block letter S, and their colors, orange and blue. Elevating these core elements, we re-envisioned a look and feel that is as bold and bright as the entire community it reflects. An evolved visual identity system made up of a full suite of elements allowed the institution to flex from academic to the athletic environments and channels, and anything in between, while still staying distinctly, proudly, Syracuse University. These elements also served to update Syracuse University's signature system, connecting the diverse schools, units and departments in a cohesive way.
With the verbal and visual identity established, we then partnered with Syracuse University to make the strategy real across a range of expressions and experiences. Key deliverables included developing a new admissions recruitment video, the viewbook, and the environmental design of the Crouse-Hinds Halls admissions space that welcomes prospective students and their families. Elsewhere around campus, we activated branded banners, building signage and livery.
For the university's sesquicentennial, we helped commemorate their 150 years of fearless firsts by developing the messaging, signifier, banners and website landing page for the celebration. Riding on the momentum of the milestone, we also developed the messaging, signifier, campaign identity and social media launch communication plan for their comprehensive campaign, Forever Orange: The Campaign for Syracuse University, aimed at raising $1.5B to support the university's growth and firsts that are yet to come. Key pieces we developed for this engagement included the launch event invitation, landing page, social media content, case statement brochure, templates for separate schools and units, and targeted audience leave-behinds.
Key Deliverables
Brand Analysis
Brand Strategy
Brand Architecture
Visual Identity
Tools + Templates
Messaging Toolkit
Video
Environmental Design
Signage
Livery Design
Web Design
150th Anniversary Signifier, Messaging, Banners + Landing Page
Brand Training
Ongoing Implementation Strategy + Support
Comprehensive Campaign Signifier, Messaging, Landing Page, Social Media Strategy, Invitations, Case Statement Brochure, School-Specific Case Statement Templates, Campaign Leave-Behinds
Results
Through socialization and training, Additive helped Syracuse University rally around the new brand, and as early as summer 2019, they began implementing the new brand strategy publicly, from campus banners and the prospective student admissions experience to the 150th anniversary and Forever Orange campaign.
For the 2019 Boost the 'Cuse campaign launch event, they exceeded their goal to inspire at least 5,000 donors to make a gift with a total of 8,064 donors — in 44 hours. In total, the launch garnered $2.6M in donations, compared to the previous year's $1.8M.
Building on 150 years of changing their community, their region and the world, Syracuse University is positioned at the forefront of what's next. As they did in 1870 and as they do now, Syracuse University doesn't just face the horizon — they chase it. Because that's where the future is, and there's a whole lot of orange in it.