Millennials make up the biggest portion of the U.S. workforce.
Coming in at over 70 million strong, this group born between 1981 and 1996 is on the verge of eclipsing the baby boomer population as America's largest living generation.
If you take these ingredients and mix in the generation's desire to engage with social issues, then you've got yourself a recipe for the next wave of donors — and change agents!
Whether you're looking to refresh your engagement strategy, or simply don't know where to start, here are five strategies to help get millennials behind your cause.
1. Lead with cause
When it comes to charitable giving, millennials are captivated by causes rather than institutions.
The Case Foundation found that 90% of millennials are "motivated to give by a compelling mission not an organization."
It is imperative to show donors how they can use your organization as a channel to make a difference for the greater good.
Storytelling is a powerful way to shine a light on what your organization stands for. This tried-and-true method is an effective tool as it connects donors to your cause on an emotional level.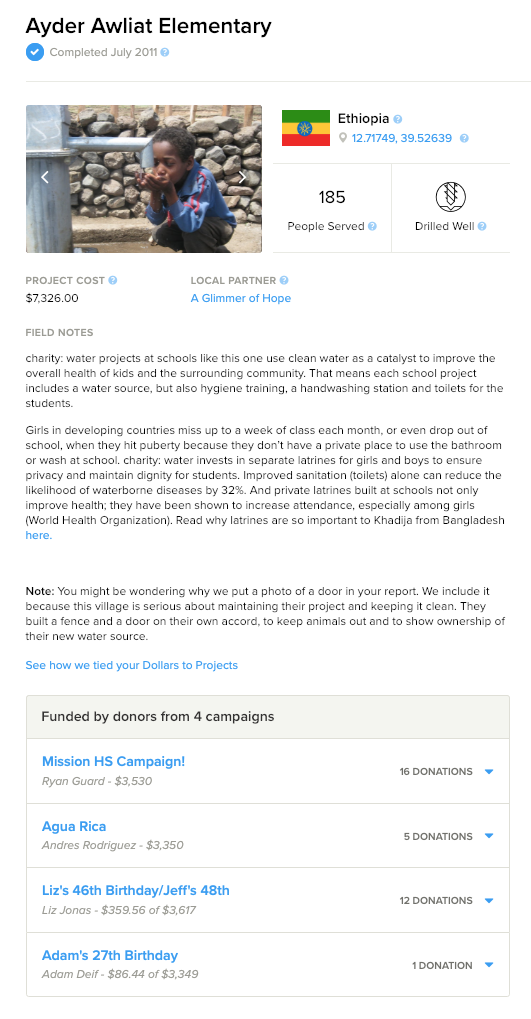 2. Make impact meaningful and measurable
A recent study conducted by the Case Foundation noted that 90% of millennials would stop giving to organizations they no longer trusted.
From personalized progress reports to informative impact pages, nonprofits have a variety of options at their fingertips to make impact transparent to donors.
Check out how charity: water uses individualized completion reports to build donor trust through transparency.
3. Expand avenues for engagement
In the eyes of millennial donors, support does not begin and end with monetary contributions. This generation gives equal value to various forms of support including volunteering, petitioning, and fundraising.
Whether it's hosting a day of service or encouraging participation in a social media challenge, consider giving donors a variety of options to support your cause.
4. Get social
Millennials are digital natives who actively share content with their peers on social media — but not all social platforms resonate with this group.
When you stack social platforms against each other, Instagram comes out on top with 60% of users falling within the millennial bracket.
Turn your Instagram into a lean, green millennial engagement machine with these simple hacks:
Keep videos short and sweet.
The ideal video length for Instagram sits right under the 30 second mark.
Incorporate user-generated content.
Content produced by everyday people rather than brands have a 4.5% higher conversion rate.
Share behind-the-scenes moments.
Millennial users want to get to know the mission, people, and stories behind the organization.
DonorsChoose.org does an awesome job of amplifying their stories on Instagram with behind-the-scenes posts.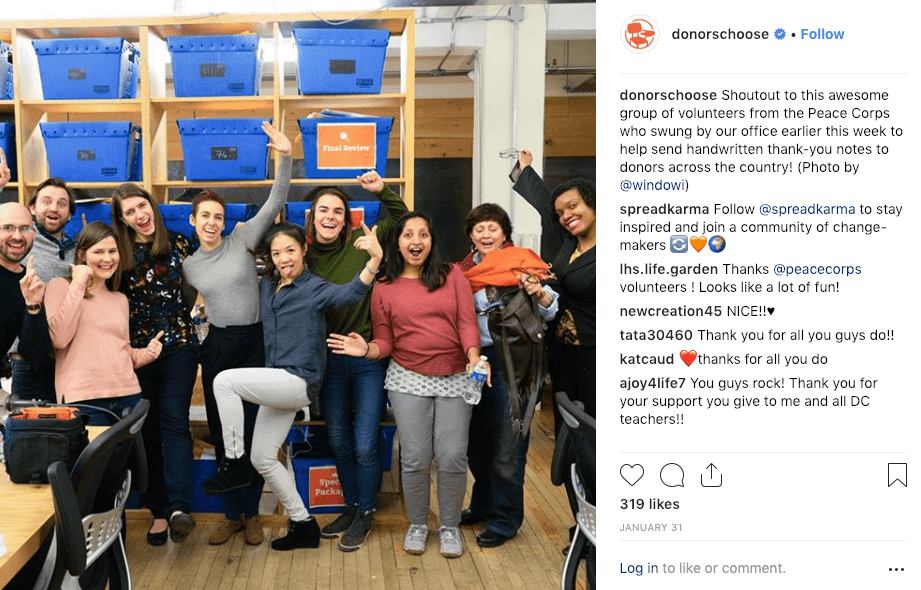 5. Embrace peer-to-peer fundraising
With the rise of digital donations, peer-to-peer fundraising has taken the charitable giving world by storm.
Peer-to-peer fundraising places donors in the driver's seat, allowing them to kickstart their own fundraising campaign(s) (on behalf of your organization) and share with their network via social platforms.
The best part? Over 85% of millennials are receptive to this form of fundraising, and the average fundraiser raises roughly $568.
buildOn employs peer-to-peer fundraising by giving their supporters the tools to launch campaigns for building fully funded schools around the world.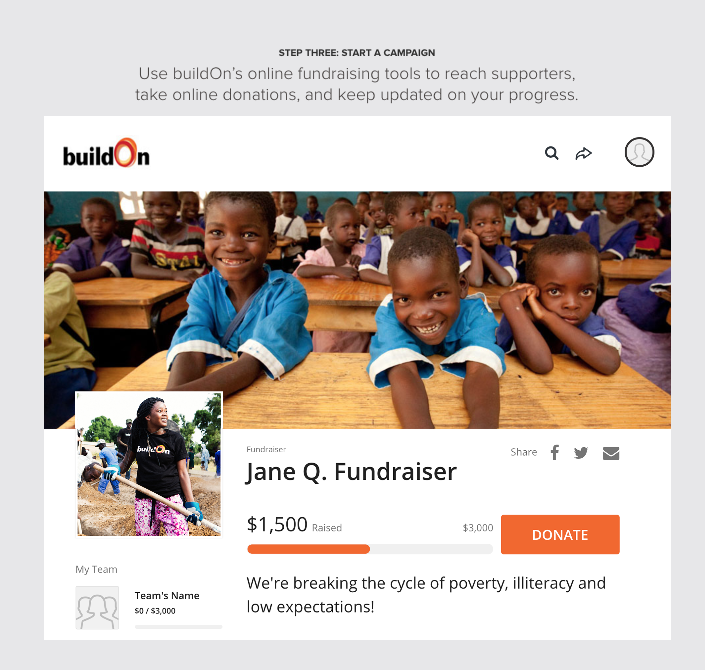 All in all, understanding various methods that resonate with millennials can help you strengthen your engagement strategy.
Be sure to test out the actionable pointers illustrated above, and you'll be one step closer to mobilizing millennial donors.