Even in a city with world-renowned museums and galleries, not all works of art are accessible to everyone. Public art brings these works into our communities and allows us to engage with it on a more personal level. Art in parks, public spaces and on the street are among the most common ways Americans experience art. In a 2018 survey, 70% of respondents indicated that they interact with the arts outside of traditional venues like museums or theaters. And these works of art are more than just nice to look at—Americans believe the arts make our communities more unique and cohesive.
Accessible art is one of the things we like best about our offices in DUMBO. This spring, a trio of new public art works have been created in the Additive's Agency's backyard. Spending the afternoon—or your lunch break—discovering DUMBO's sculptures and murals is a great way to relax, recharge and rediscover the neighborhood. Below, you'll find out a little more about each of the newest public artworks in DUMBO. As you explore, here are some things to think about:
How does the artwork change as you move around it? Do you like it more from one angle or another?
What contrasts are there in the piece? Inside/outside, natural/man-made, open/closed and public/private are just a few to think about.
Does the weather affect how the piece looks or how you feel about it?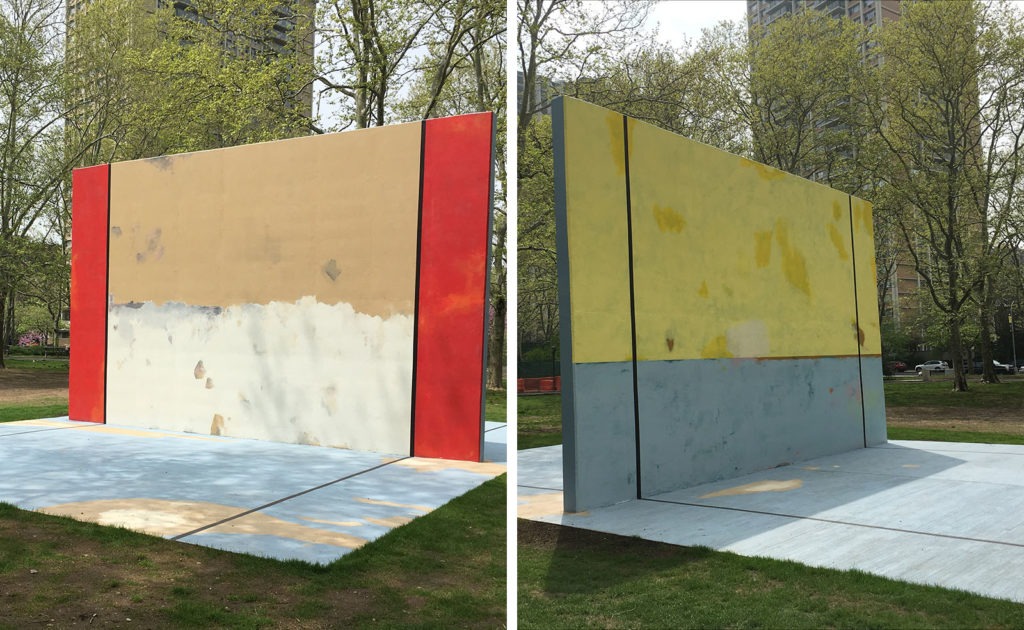 Harold Ancart: Subliminal Standard
Subliminal Standard is a new work created for the Public Art Fund by Brooklyn-based artist Harold Ancart. The concrete sculpture appears as a weathered handball court with mismatched painted surfaces. A distant viewing lets you enjoy the color block but a close-up view let you see they texture and patchwork repairs.
The art is located in Cadman Plaza Park and will be on display from May 1, 2019 – Mar 1, 2020.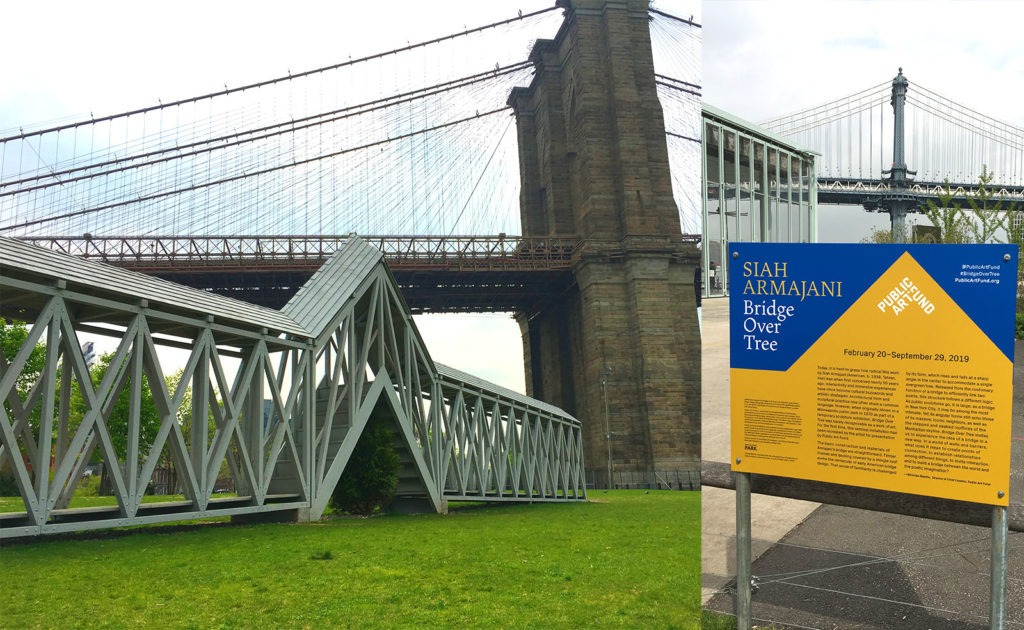 Siah Armajani: Bridge Over Tree
Another Public Art Fund installation, Bridge Over Tree, is by Iranian artist Siah Armajani. The work is a 91-foot-long covered walkway with stairs that rise and fall over a lone evergreen tree. First conceived nearly 50 years ago, the piece lies beside the Brooklyn Bridge and looks across the Manhattan skyline.
The art is located in Brooklyn Bridge Park, Empire Fulton Ferry Lawn and will be on display from Feb 20, 2019 – Sep 29, 2019.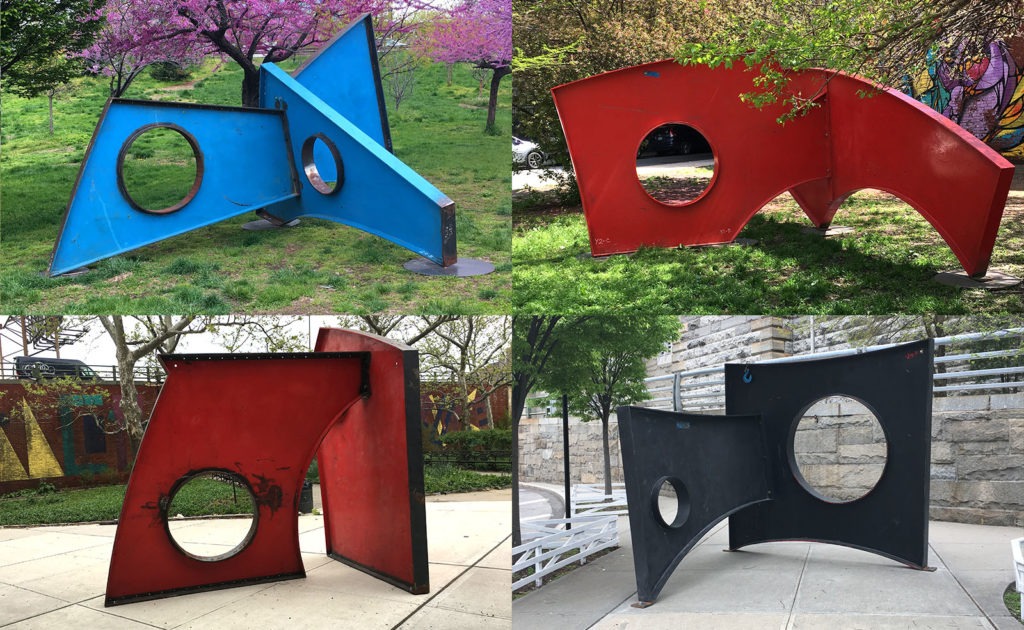 Fitzhugh Karol: Field's Jax I-IV
Brooklyn-based artist Fitzhugh Karol is showcasing four sculptures made of recycled steel. He follows his display of "Searches" and "Reaches" in Prospect Park from November 2017 – May 2018. Half of the art are in plain sight while the other two are tucked in less obvious areas. The Field's Jax pieces are smaller and more accessible works.
The four works of art are located on Front Street at York Street, in front of Bridge Street on the corner of Prospect and Jay Streets, Clumber Corner, and Bar and Grill Park and will be on display from April 2019 – April 2020.