From retail to hospitality to arts and culture, we've seen organizations across sectors and nations challenged by the unforeseen effects of COVID-19.
Although the $2 trillion coronavirus relief bill (CARES Act) will benefit many in the short term, it's important to remember that emergency support does not ensure enduring success.
As an agency that focuses on supporting nonprofits and other purpose-driven organizations, we're particularly mindful of the risks to our place-based partners, who rely almost exclusively on physical environments to connect people, deliver programs and drive revenue. From community organizations to theaters to K-12 schools and universities, their shared questions is: how do we continue to do our vital work when we need to maintain physical distance?
Working closely with these organizations — and many others — over the past few weeks, we've seen that by using the strategies below, organizations can emerge stronger and more resilient to future shocks and stresses.
Recommit to Purpose  
Before COVID-19, it wasn't uncommon for nonprofits and social impact organizations to flex their mission to compete for grants, donors or other scarce resources. But now, faced with economic uncertainties, it's more vital than ever before to avoid mission creep. In order to navigate this new landscape, nonprofits must re-evaluate their purpose and re-center their resources where they can have the most impact.
Organizations that have demonstrated a heightened focus and exemplary response include the Ford Foundation, Médecins Sans Frontières/Doctors Without Borders and the Chan Zuckerberg Initiative, all of whom have maintained clarity of purpose while countering the COVID-19 crises and its consequences. Specifically, the Ford Foundation has focused on solutions advancing equity and justice. Doctors Without Borders has always provided medical aid where it's needed most, and as an extension of that work, has taken a bold stand against companies profiteering from COVID-19. And the Chan Zuckerberg Initiative, which builds a "more inclusive, just and healthy future for everyone," is concentrating its investments in "open science, technology, and collaboration to accelerate our shared understanding of COVID-19."
For all the nonprofits facing uncertain economic prospects, we encourage you to re-focus your organizational purpose by considering the following essential questions:
What impact do you aspire to create in the world?
What is the shortest distance to travel to create the greatest, most lasting impact? What are the roadblocks in your way?
What is going to drive your revenue?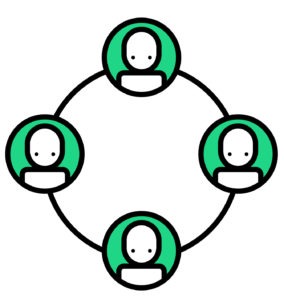 Redefine Community
Community is so often defined as a group of people living or convening in the same physical place. But, in an environment that demands physical distancing, we need to consider the true meaning of community — which is not defined by spaces or places, but rather by the shared ideals that bring us together.
The Communications Network, which connects, convenes and catalyzes leading communicators at foundations, nonprofits and other purpose-driven organization, recognizes that while in-person events are essential, it's just one way to build community. Even as COVID-19 impacts local activations and its signature annual event, the Network has harnessed other platforms and channels to deliver tools and resources to guide nonprofit communicators through this crisis.
For additional inspiration, we can look to arts and culture organizations. Although they are experiencing a distressing loss of revenue associated with building closures, they are not standing idly by. Instead, many are harnessing their creativity and mobilizing. While these platforms will never replace place, they do create a new connection point and conduit for community.
For example, The Met is ensuring we can still experience its collection anywhere; Alvin Ailey is forging virtual connections with its artists and artistry through its All Access initiative; and New 42's New Victory Theater, the leading nonprofit performing arts organization for kids, families and schools, has been able to quickly infuse its extraordinary programs into online platforms, delivering resources such as the New Victory Arts Break.
Now is the time for organizations — especially place-based ones — to ask themselves:
While our spaces are closed, what platforms will be most effective in connecting people to our programs and each other?
How can we better harness social media and other channels to meet people where
they are?
What are the key messages we need to emphasize in the next few weeks, or even months?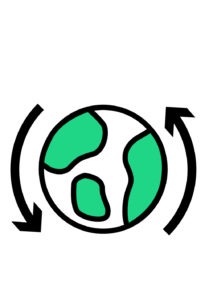 Recognize That We'll Be Forever Changed
COVID-19 has accelerated the disruptive forces facing almost every sector. For nonprofits, in particular, declining memberships and subscriptions, shifts to online learning and the impact of other societal influences, are no longer part of an abstract tomorrow. They're the reality today.
For inspiration on how to anticipate or respond to disruptive forces, we can look to entities like Columbia University School of Professional Studies (SPS), the youngest of 20 prestigious schools affiliated with New York City's only Ivy League university. Long before COVID-19, these entities recognized that the world doesn't stand still, so neither should they.
At Columbia University SPS, under Dean Jason Wingard's leadership, the School has been actively listening and responding to market and audience needs. As a result, they've been able to get ahead on the need for hybrid models that integrate in-person and online formats to meet students where they are. Now, with mass interruption to where and how we learn, they've been able to pivot, connecting individuals to ideas and insights that can quickly move people, communities and markets forward.
Although every organization moves at its own pace, it's worth taking this moment to consider:
How do we prepare for the next big challenge?
What new, unexpected opportunities have been revealed?
How do we transform our culture to lean forward and lead through change?
Our current moment represents the greatest challenge to nonprofits and purpose-driven organizations in more than a decade. Even with the $2 trillion CARES Act, the months and years to come will continue to test us all. But, if we begin to work more adaptively and proactively; redefine what it means to be in community with each other; and continue to be guided by the enduring power of purpose, we won't just survive this crisis; we'll thrive well beyond.