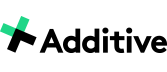 ColumbiaDoctors Primary Care
Nurse Practitioner Group
 Care above all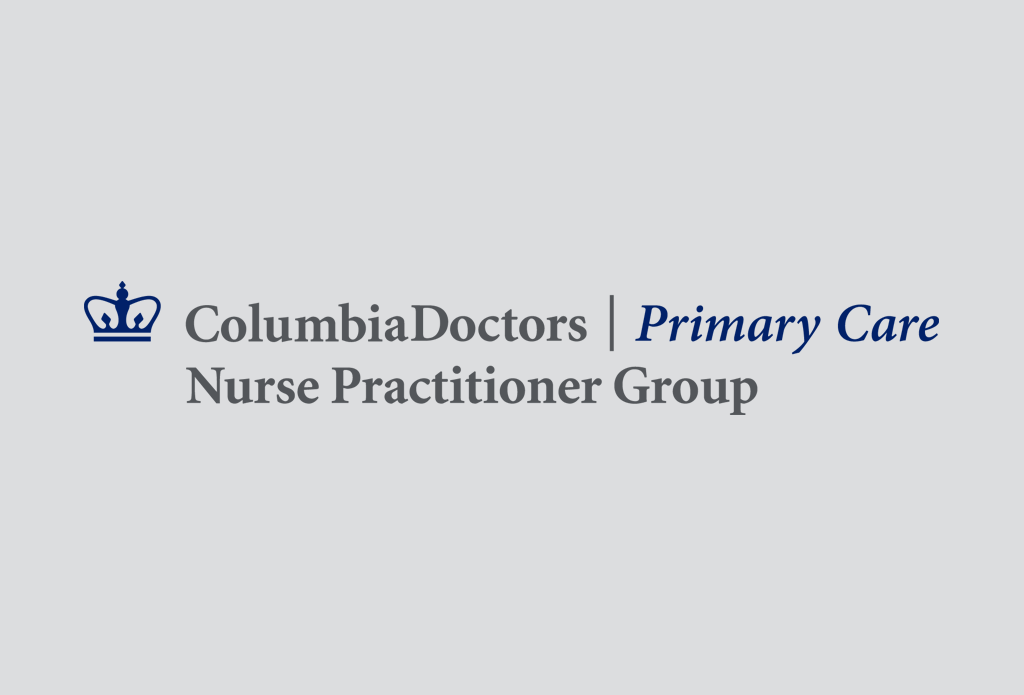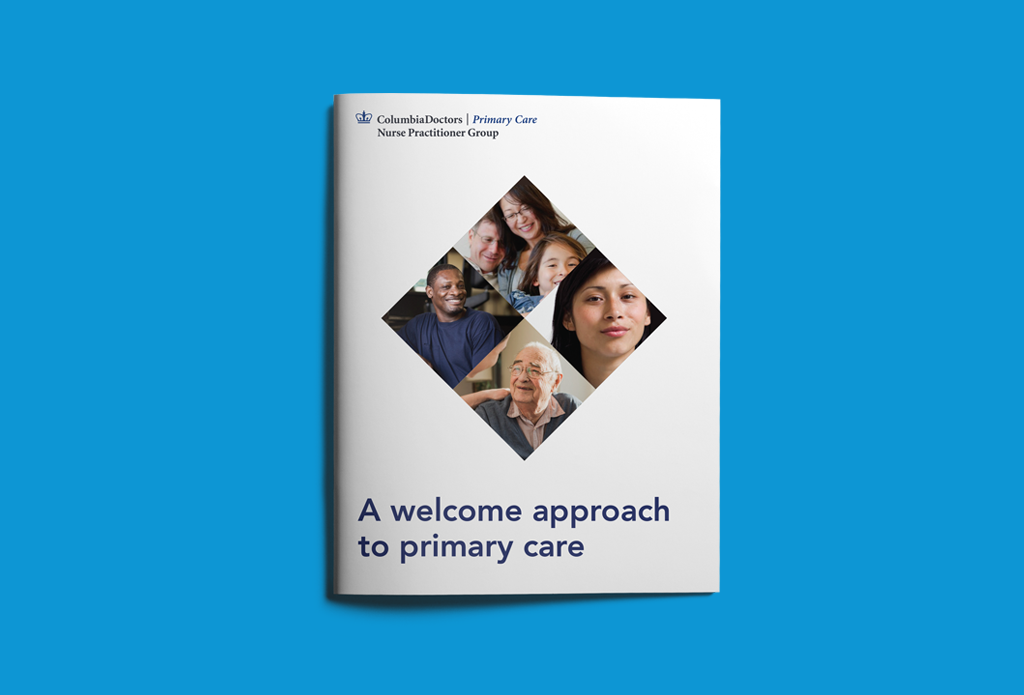 Opportunity
Healthcare is in the midst of a sea change. While the number of primary care providers across the country continues to shrink, the demand for accessible, integrated and personalized care has never been higher. To bridge the growing gap between physician supply and patient demand, nurse practitioners are taking on an increasingly important role.
As a pioneer in patient-centered care, the faculty practice of Columbia University School of Nursing is uniquely positioned to meet this growing need for high quality primary care services. To help clarify and amplify this story — and prepare for the launch of a new practice in Washington Heights — Columbia University School of Nursing engaged the Additive Agency to support with naming, positioning, visual identity, collateral and website development.
Strategy
Working in collaboration with Columbia University School of Nursing faculty, staff and patients, Additive helped crystalize the practices' points of difference. "Care above all" became the brand's promise, conveying the nurse practitioners' experience and expertise along with their commitment to delivering the highest standards of care, as well as time, attention and detail to every interaction they have with their patients. Backing this promise was the nurse practitioners' approach of looking after patients' "whole health" with personalized treatment plans based on the patients' history and health goals.
We then used the brand strategy to guide internal discussions on the name and evolve from Columbia Advanced Practice Nurse Associates (CAPNA) to ColumbiaDoctors Primary Care Nurse Practitioner Group. The new name reinforces the connection to the broader Columbia University Medical Center network, as well as the primary care services patients are seeking, while elevating and clarifying that the providers are board-certified nurse practitioners.
Based on the brand strategy work, we also developed a dynamic visual identity system that harnesses the strengths of Columbia University and Columbia University Medical Center, and reinforces the Nurse Practitioner Group's distinct role as champion, collaborator, coordinator and community of care. At the heart of the system is the "diamond" from the Columbia University crown. This simple and dynamic shape underscores the Nurse Practitioner Group's focus on quality care designed to meet the diverse health needs of its communities.
With a clear, compelling story and a vibrant visual toolkit to express it, we designed the Nurse Practitioner Group's website to welcome and engage prospective patients, and help them quickly find the care they need.
Key Deliverables
Key Research Findings
Brand Strategy
Naming POV
Visual Identity
Brand Guidelines and Templates
Collateral Design
Website Design and Development
Results
On September 14, 2016, the Nurse Practitioner Group unveiled its new primary care center in the Washington Heights neighborhood of Harlem. At the ribbon-cutting ceremony, the Nurse Practitioner Group launched its revitalized brand to local media, leadership from Columbia University Medical Center and members of the local community. The launch event provided a platform for Bobbie Berkowitz, PhD, RN, FAAN, Dean of Columbia University School of Nursing, to reinforce the brand's ambition to "offer high-quality, comprehensive and coordinated care to individuals and families in their communities."
By the end of 2016, the Nurse Practitioner Group is scheduled to open a primary care center in Morningside Heights and a house calls practice — all under the banner of providing "care above all."