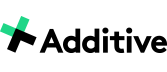 Easterseals 100th Anniversary
Creating limitless possibilities for all ages and abilities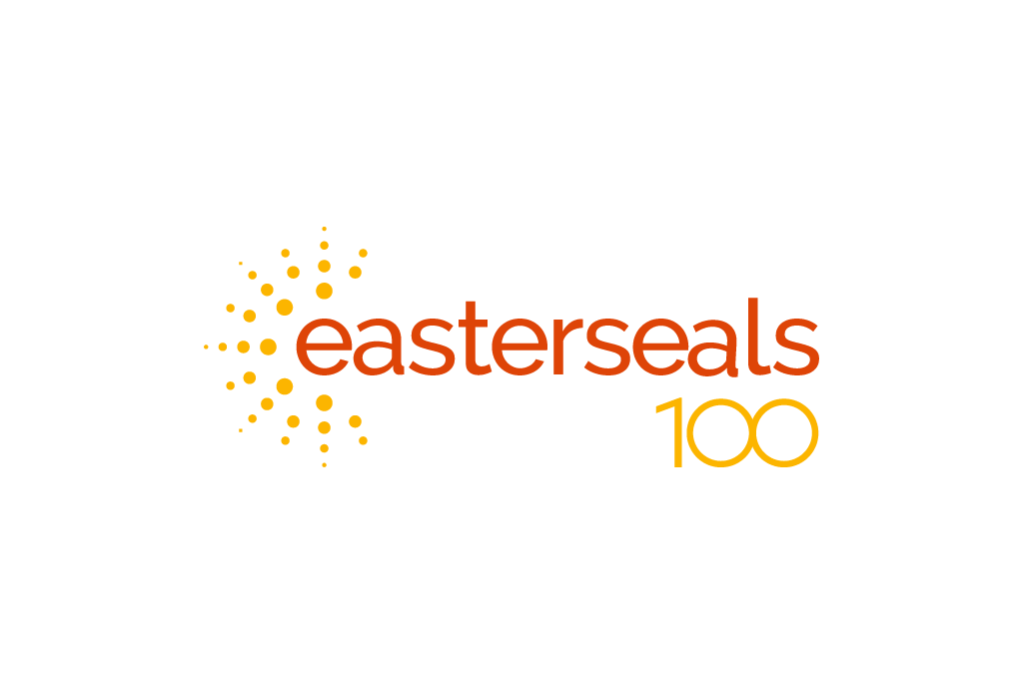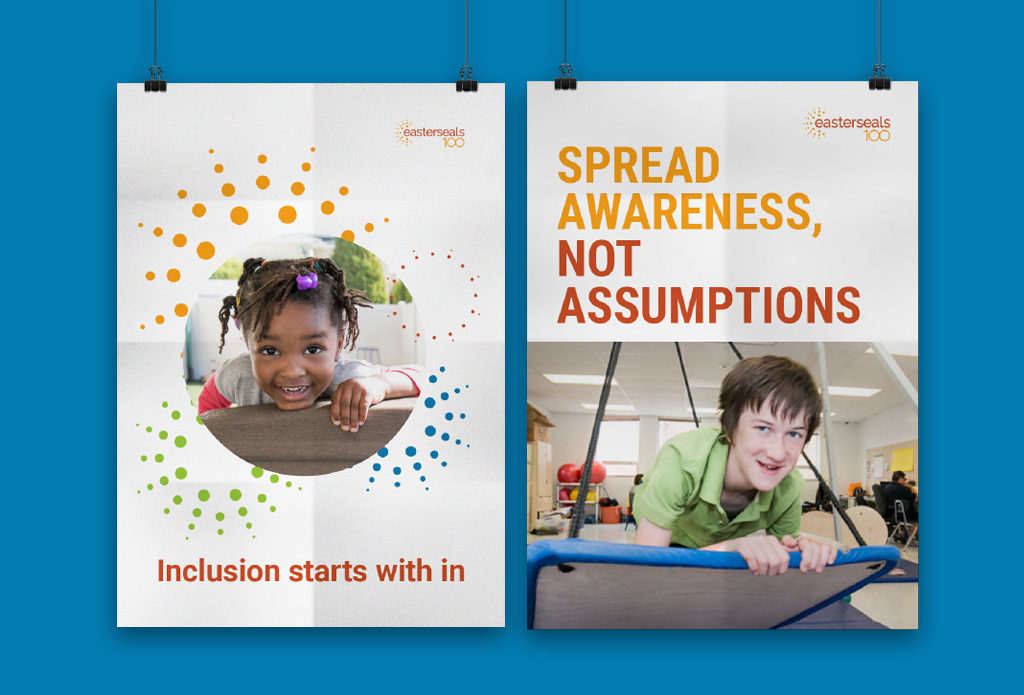 Opportunity
Founded in 1919, Easterseals is the largest nonprofit healthcare organization in the United States, serving over 1.4 million people with disabilities and diverse needs every year. Together, its 72 affiliates connect people of all ages and abilities to the resources they need to live, learn, work and play in communities across the country.
As their 100th anniversary approached, Easterseals engaged Additive to develop a compelling signifier, tagline and messaging to engage and energize its base while also clarifying its story with prospective audiences.
Strategy
As a critical milestone, Easterseals' 100th anniversary presented an opportunity to celebrate 100 years of impact — and define a clear path forward for the next 100 and beyond. To ensure engagement and ownership across affiliates, Additive led a data-driven and highly collaborative process with Easterseals' leadership at the national and local levels.
To guide the development of the anniversary tagline and messages, including optimal ways to speak about its audiences, Additive conducted quantitative research with employees, affiliate stakeholders and prospective donors. The language validation research revealed that positively-framed taglines that encompass the breadth of Easterseals' audiences and impact resonate most, resulting in the selection of "All abilities. Limitless possibilities." By focusing on opportunities rather than obstacles, the tagline served as a powerful central theme for Easterseals' anniversary, with extendibility for many years to come.   
Research also provided insight into how to effectively speak about who Easterseals serves — understanding that every affiliate supports different audiences through diverse services. By balancing specificity with inclusivity, our audience descriptors provided another building block for a clear, cohesive and compelling set of messages.
Finally, to galvanize internal and external audiences to action, we defined a bold, shared goal for the organization, its partners and supporters. Rooted in its history of service, advocacy and accessibility, Easterseals recommitted to going the extra mile until every one of us is "100% included and 100% empowered."
To bring this story to life, we designed a simple anniversary signifier, reinforcing Easterseals' previously refreshed logo with a bold "100" in a supporting position. In addition to capturing the organization's collective goal, the "100" also conveys how Easterseals is a comprehensive resource that treats the whole person and engages the entire community. Additionally, the two zeros in the "100" echo the infinity symbol, evoking how Easterseals creates limitless possibilities for people of all ages and abilities. To promote national adoption, we also designed the signifier to be flexible, so affiliates could apply it in a variety of contexts.
Finally, we extended Easterseals' visual identity toolkit, activating the "burst" in the logo symbol to create a dynamic fireworks effect and represent inclusion and impact.
Key Deliverables
Brand Analysis
Tagline
Messaging Toolkit
Tagline + Message Validation Research
100th Anniversary Signifier
Visual Identity
Activation Planning
Results
Easterseals began implementing its 100th anniversary signifier and messaging in January 2019, kicking off its centennial year with a major achievement: the organization's first-ever float in the Rose Parade. The float featured a 20-foot tall birthday cake depicting people of all abilities joined together in celebration and reaching over 42 million television viewers.